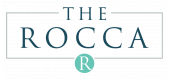 Your Review
Submit a Review

Resident Reviews
|

Recommended: Yes
Hi Mark! We apologize for any delays in communication, however tremendously appreciate your patience. We're happy to hear that you are pleased overall with the Community, it truly is a gem! Thanks for taking the time to share your experience.
|Recommended: YesI love where I live. — I love where I live
|Recommended: Yes
Living at the Rocca — It has been a pleasure living here at The Rocca. The only thing I feel you that could improve is by placing mirrors in the parking deck to see approaching traffic. Otherwise The Rocca is a great place to live.
We've enjoyed having you, Michael!! That's a great suggestion!
|Recommended: Yes
Leasing Staff — Spoke to Stephanie about the property. She was GREAT and answered all my questions that I asked. Looking forward to the future and hopefully becoming an resident over there.
Isn't Stephanee AMAZING!! We hope to welcome you home soon, Angela!
|Recommended: YesHome Sweet Home — I love the quiet and convenient location.
|Recommended: Yes
Very Satisfied — I moved in earlier this month and was super impressed with the overall experience. The combined efforts of Team Christina, Dina and Stephanie were efficient, helpful and unexpected, from the first contact through move-in. In particular, Dina spent a great deal of time with me to find the right apartment and make sure that I was aware of all the amenities at The Rocca. Stephanie was tremendously helpful, professional and courteous when I stopped back in even though she said she just joined the property, she definitely knew her facts and was very polite. Finally, Christina is incredible responsive, even when she's not working , very hospitable and helpful when I came back for my key but also throughout the whole process. I felt like she was on top of the situation the entire time. The property is in excellent condition and I'm very happy with my place. The staff has been extremely courteous and professional, the common areas well maintained.
Thanks for such to many more!1h a raving review, Neil!! We're blushing! Glad that we could provide a positive experience for you, looking forward to many more!
|Recommended: YesWonderful Place — This is a great place to live. Very quite and peaceful. The agents in the leasing office go above an beyond for their tenants. Definitely recommend to live here.
|Recommended: YesGreat property nice pool very nice apartments and great security — This Apartment complex is very nice, great pool, nice amenities, good gym and the Apartments are great. This is a very secure location and surrounded by very nice neighborhoods. Very quiet at night and close to the interstate for getting to work in the mornings and getting home in the evenings.
|Recommended: YesSatisfied resident — We have lived in our 2 bedroom apartment for 8 months. Over that time we have enjoyed the apartment amenities and professional staff support.
|Recommended: YesCozy place to call home. — Nice property. Very quiet. The view from my apartment is over the pool and I enjoy stunning sunsets. If something is broken it get fixed right away. If you are looking for a place in Buckhead for quiet professionals welcome home
|Recommended: YesNice, pleasant, comfort and clean. — Feels like home. So welcoming. The best feature is you can never find a bug, cockroach or something like that in here.
|Recommended: YesThe Rocca II Staff REALLY Care About The Residents — I just need to share how a member of the Rocca staff solved a very important problem for me and give credit to her with others My husband and I awoke to see that our bank account showed that our monthly lease and fees had been withdrawn twice. We panicked. Hannah Bridges, the acting Manager of the Rocca got right on the problem and checked everything even though our bank was saying that it had been withdrawn twice. I was distraught but Hannah took the time to calm me and say that she was triple checking. I called the bank again and guess what The bank said that the bank had made a mistake and that The Rocca had not withdrawn twice as our ledger showed The fault was 100 bank Hannah was 100 right If you want to live somewhere where staff become a part of your extended family, lease at The Rocca They REALLY care about the residents Thank you Hannah for saving the day You are our HERO and we appreciate you going the extra mile for us I hope that Corporate reads this and knows how much her calm, caring attitude made a difference for us. We love living here and love all of the staff. It's beautiful and a real jewel in the crown of Buckhead If you want to live where people still care about people call The Rocca II and tell them that Tammey sent you
|Recommended: YesIt's a warming place to live — The perfect location to live in Atlanta
|Recommended: YesOverall satisfied. Noise, dog urine in elevators, and pot smell annoying — Overall happy
|Recommended: YesConsistent. professional and reliable — I am please to say that I am renewing here mainly because of the staff. I am a resident of the Rocca who made the mistake of traveling to Asia during the Travel Ban and discovered that I forgot to bring my Resident Card I am a British Citizen with me on the trip. The Rocca staff ,member Chris located this document in my apartment and sent it overnight to Asia so I could return home. I honestly do not know what would have happened if I did not receive this document in a timely manner. The staff here really go out of there way to make the experience here consistently favorable. I renewed my lease for another year for this reason.